Accesus launches V.acces to facilitate the management of equipment revisions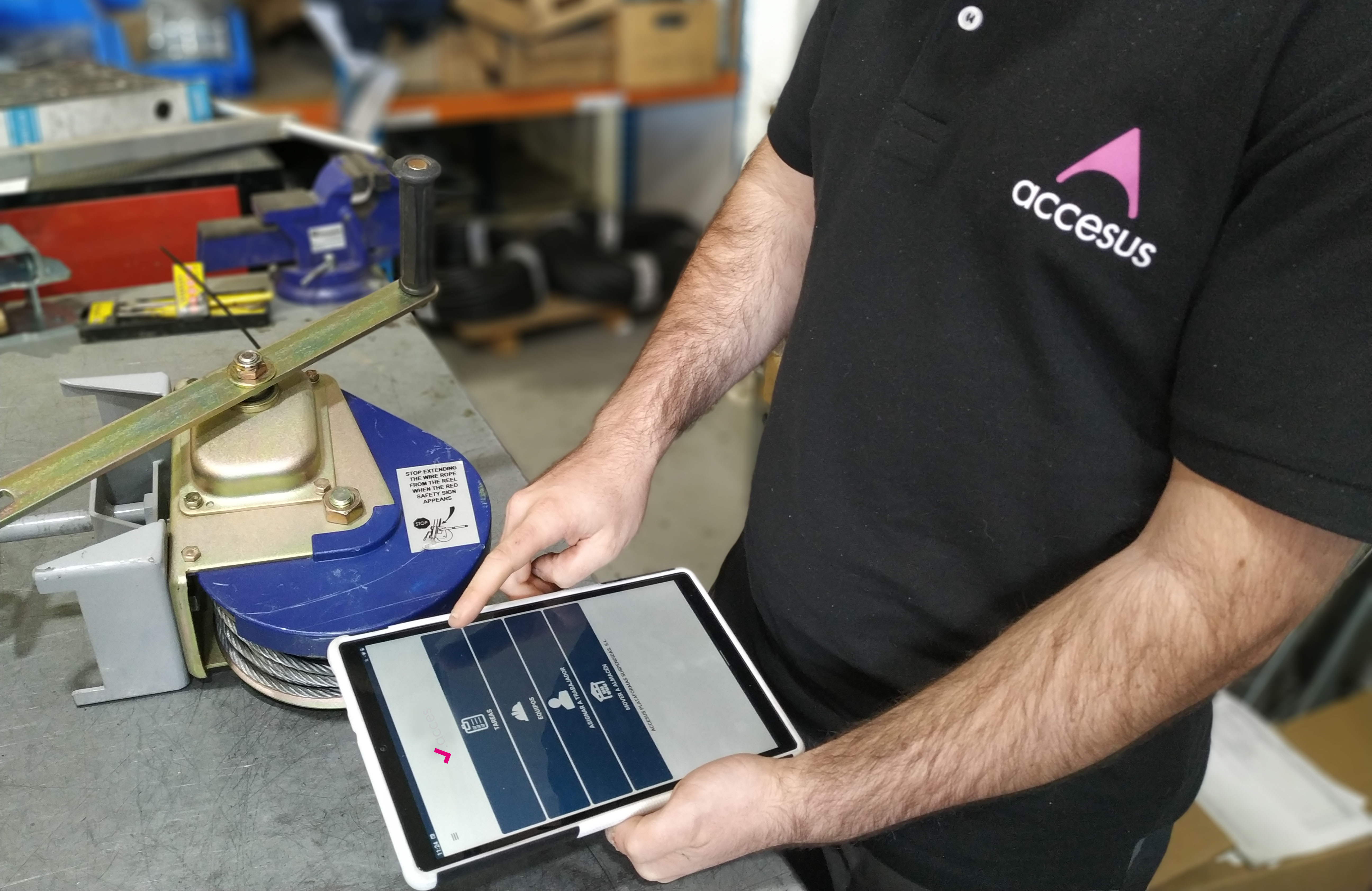 Partners news
11 Jan 2022
The industrial solution for the management and documentation of maintenance to Accesus distributors and customers
Header picture: Accesus personnel carrying out the revision of a retractable lifeline with the V.acces software from a tablet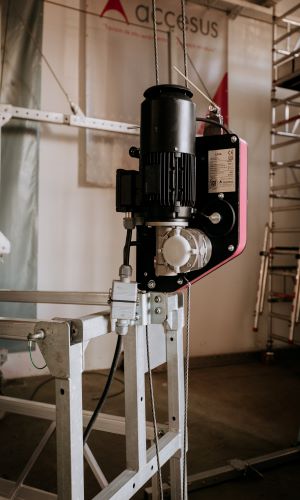 Upper image: Close-up of the new electric hoist Accesus LEVA in a BASIC suspended platform

V.acces was created in response to the requirements of the current regulations that all equipment must be checked annually and have a record. In view of the difficulty of a good management to keep a control of the equipment and its documentation, V.acces arises to facilitate the management of the after-sales with the digitalisation of the whole process of revision of machinery and personal protection equipment for working at heights.
V.acces is not only used to carry out the inspections in detail, step by step, but also to register the equipment by serial number, store the information of each inspection carried out, document them with images and annotations, receive alerts of upcoming inspections, download reports and certificates of inspections and access the technical documentation of the equipment, such as the new Accesus LEVA electric hoist, the BASIC and KOMPLET suspended platform or any Accesus PPE.
Through an online platform, accessible from any browser and with an application for mobile phones and tablets, V.acces offers the industrial solution for the management and documentation of maintenance to Accesus distributors and customers.
A team in continuous growth and development
At Accesus we have a young and interdisciplinary team that is constantly growing and trying to respond to the new needs of the market. To do this, we rely on the useful information we gather from the Sales and Marketing departments from our customers, which added to the experience and knowledge of the Technical Office, are transferred into new products and applications of our equipment to obtain the most demanding solutions in height of the market.
Thus, for example, the new electric hoist Accesus LEVA was born, with a load capacity of 500 Kg, multiple integrated safety systems, tested for more than 600 hours of continuous use at maximum performance on the test bench and customisable on request with the customer's corporate colour.
More information at: https://www.accesus.es/en/