CRANE MATE, the novel COMANSA digital solution for fleet management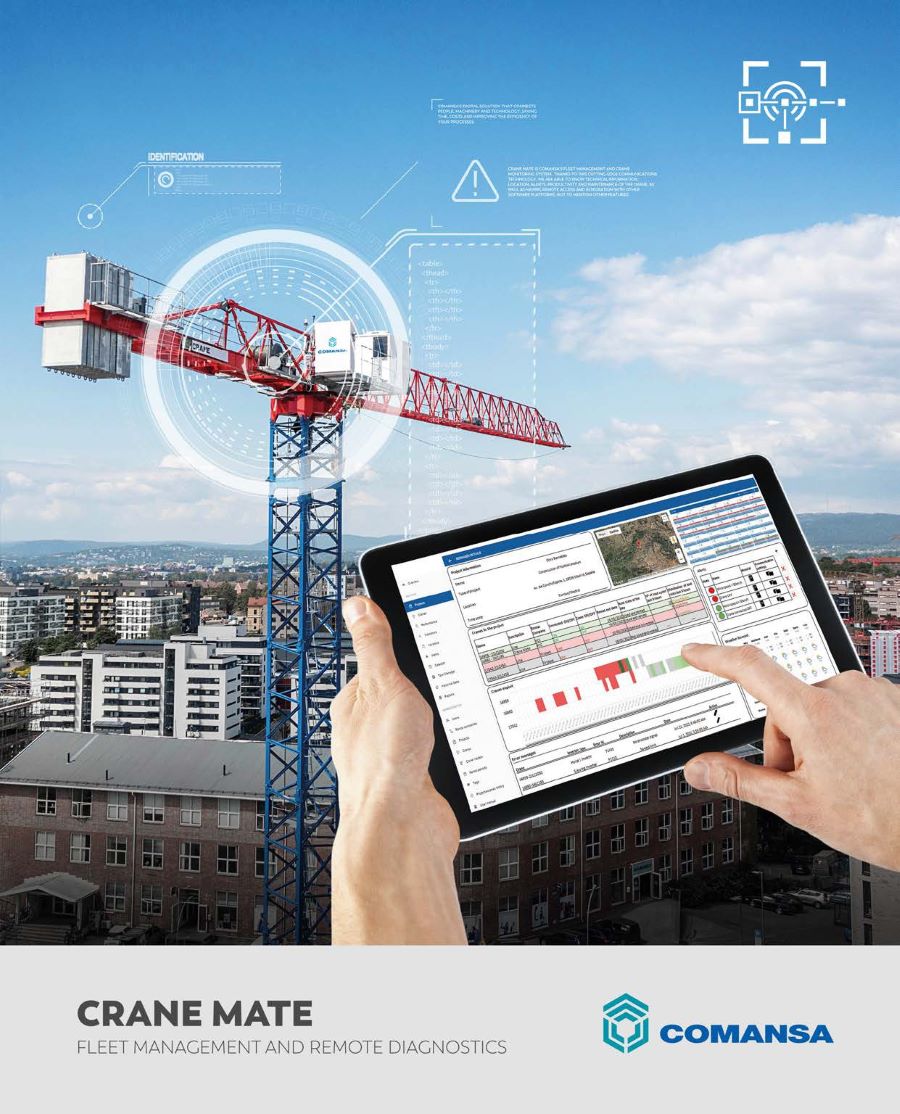 Members news
28 Nov 2022
It was officially launched last October at Bauma
As part of its commitment to the constant improvement of its products and services, Comansa has developed Crane Mate, a new digital solution for fleet management and crane monitoring, which provides real time technical information, location, alerts and crane productivity and maintenance parameters, as well as the possibility of reporting and configuring events and recording machinery lease periods, amongst other features. All of this translates to increased efficiency and time and cost savings.
The tower crane manufacturer was officially present this cutting-edge communications technology at the Bauma 2022 trade fair, from the 24th to the 30th of October in Munich.
Crane Mate consists of two elements:
• Hardware: complete kit pre-installed in the cranes, in turnkey mode, made up of commercial devices that facilitate both replacements and maintenance on the one hand and retrofit on the other.
• Software: platform developed in-house for online access, with restricted, secure access and which offers a display with the machine's settings and functions and other services that are useful to the client.
Thanks to all these features, Crane Mate offers advantages to optimise and reinforce the use of tower cranes in any construction project:
• Comprehensive management of crane fleets
• Analysis and verification of hours worked, productivity and useful life of the crane
• Supervision of errors and alarms in real time
• Maximise fleet efficiency and profitability
• Reduction of operating and service costs
• Personalised data reports
• Ad-hoc integration with third party information technology platforms
From October, all new tower cranes orders will come with this new equipment included. Comansa will offer free trials, online tutorials and technical support for its clients. Additionally, the manufacturer plans to continue developing new added value features and services over the coming years.
To learn more at COMANSA