ELCORO Group celebrates its 130th anniversary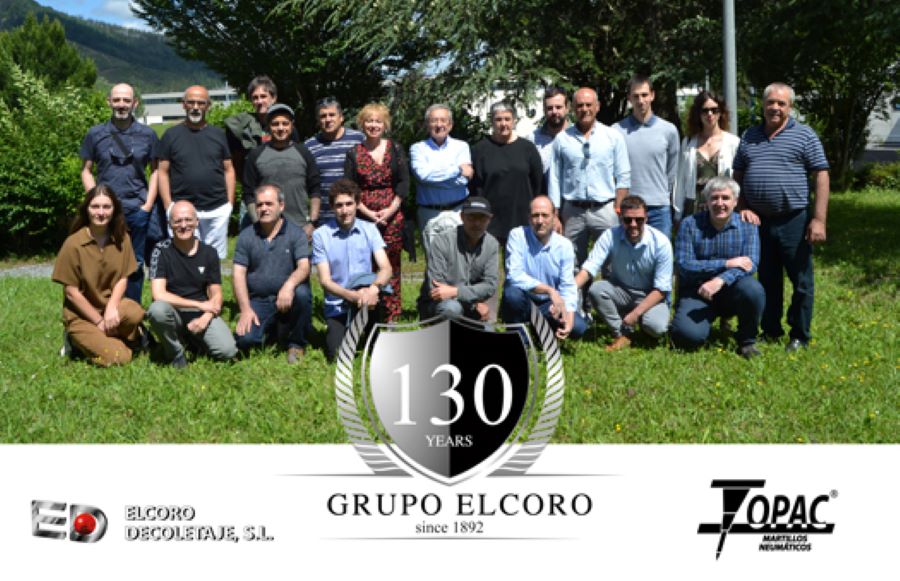 Members news
02 Nov 2022
The group is made up for the companies Elcoro Decoletaje, Norica and Topac
Do not miss the video: https://youtu.be/XwCqbfiWwrM

They are located in the Pagatza industrial estate in Elgeta, they have their origins in the arms manufacturing town of Eibar, as they started out in this town.
Elcoro Decoletaje opened its doors in 1892 while Norica did so in 1917. The aim of the anniversary was to recognise the work of current and retired employees, as without their effort, dedication and involvement it would not have been possible to reach the 130th and 105th anniversary respectively.
After Fernando Rodríguez's words to the employees, fireworks and firecrackers started the celebration to continue with the blessing and the special mention to the retired workers who have become part of the history of the group, especially to one of the founding partners of Elcoro Decoletaje who passed away last year.

To learn more: https://www.topac.es/en/elcoro-group-celebrates-its-130th-anniversary/