MOLDTECH executes successfully a new project in Romania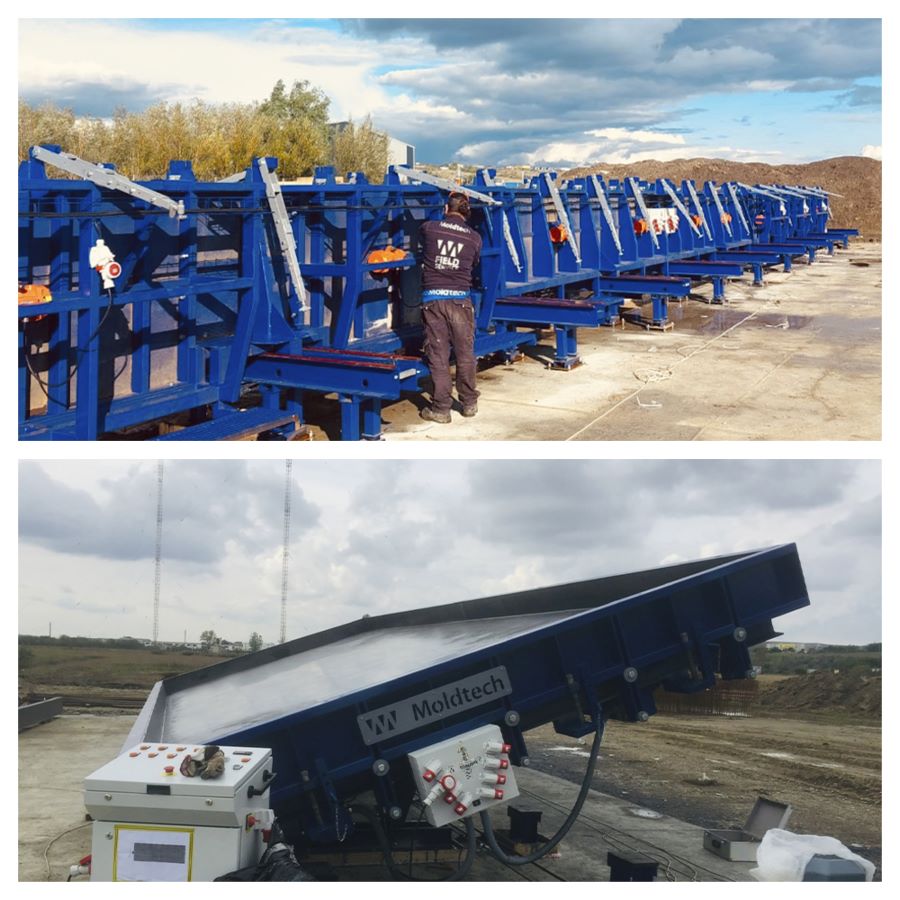 Members news
10 Nov 2022
It is a double hydraulic mould and tilting table
Moldtech supplied a hydraulic double mould for columns, a tilting table and other ancillary equipment in Iasi, Romania.
We have successfully completed a new project in Romania, including supply and installation of equipment for industrial and/or residential construction works. Our new client in Romania is an already consolidated company in the metallurgical area, which has relied on Moldtech to open a new market line through precast concrete.

Equipment supplied:
EQUIPMENT 1: double hydraulic mould for column of 33 m length, for the production of columns with variable section from 500 x 500 mm to 1000 x 1000 mm.

The mould allows the corbels integration on 3 faces of each work line, as well as stoppers along the whole mould length. In addition, it features an electric vibration system.

The mould has a hydraulic power station to carry out the opening and closing manoeuvres of the vertical mould sides hydraulically.

EQUIPMENT 2: tilting table 12 m long and 4 m wide.

The table is tilted by means of telescopic hydraulic cylinders, allowing a maximum tilt of 80°. Additionally, it incorporates a hydraulic power unit and an electric control panel to control the tilting operations of the table, an electric vibration system and, lastly, the longitudinal magnetic formwork for variation in height of the panels to be manufactured.

EQUIPMENT 3: 2 m3 concrete skip designed for the correct distribution of the concrete. This concrete skip features a hydraulic unit to activate the opening-closing mechanism of the discharge gate.

Finally, our on-site team has made a complete assembly of the equipment described. In addition, Moldtech, as usual, has carried out training for local plant operators, showing the correct use of the equipment. Thus, total customer satisfaction can be guaranteed according to the highest demands, and it is a rule in each of our projects.
All the images available in the attached file.
To learn more at: MOLDTECH