MOLDTECH installs again various casting lines for the production of bridge girders in Romania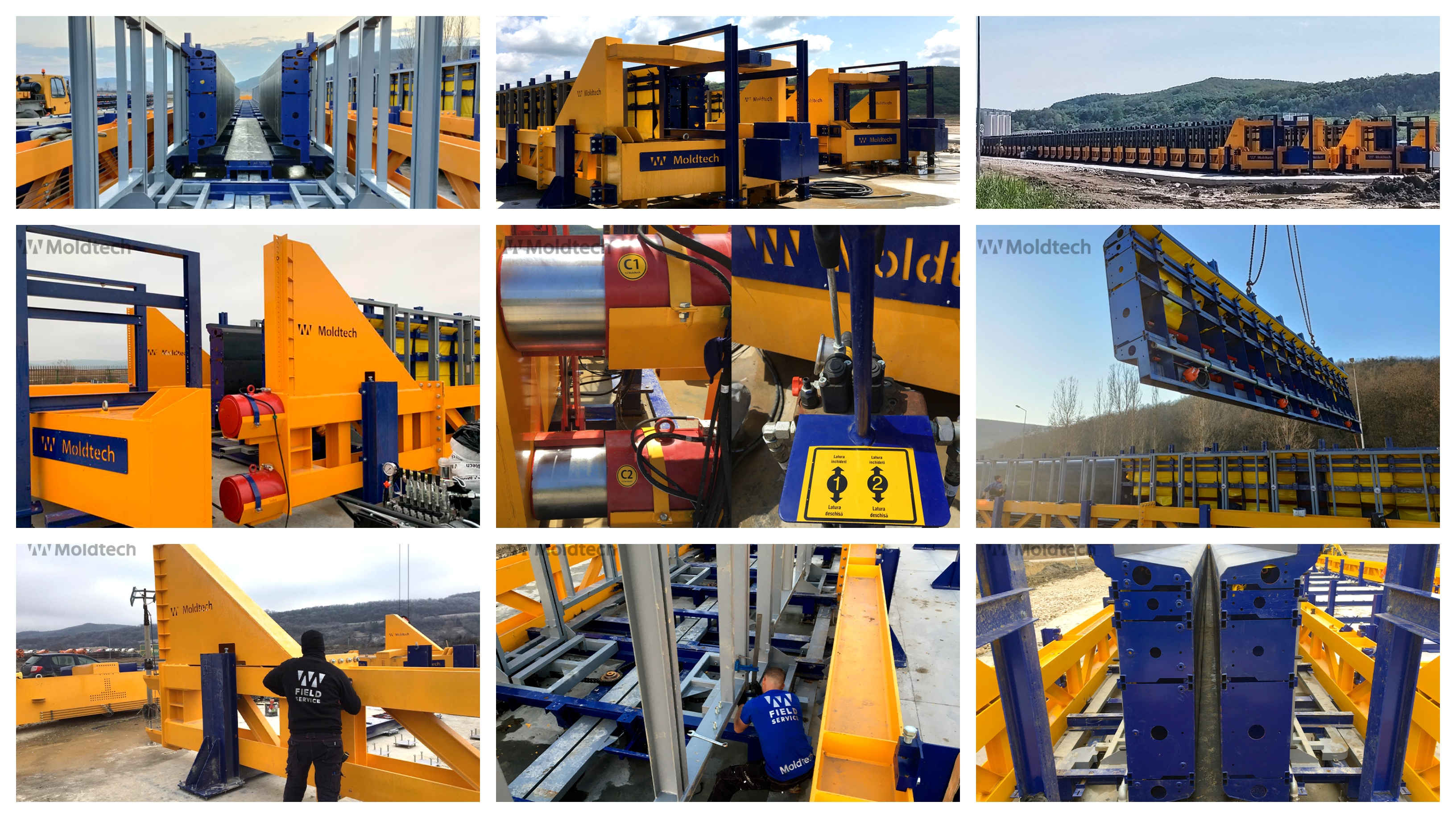 Members news
14 Sep 2022
Moldtech reaffirms its position as undisputed leader in road and bridge construction equipment
Previously, we wrote about a self-stressing bridge girder megaproject for the Transylvania highway between Nadaselu and Zimbor in Romania. This project was carried out by the UMB company, a company already consolidated in public works, and which purchased from Moldtech a complete mobile factory for the production of bridge girders. This project, which also included the supply of other equipment to manufacture different elements such as anti-noise walls, box culverts for highway underpasses and moulds for bridge parapets, became one of the largest in Europe.
After several years since the first agreement between both companies, UMB once again trusts in the experience and know-how of MOLDTECH to close a new joint project. This time it concerns the construction of a road junction in Zimbor, on the A3 highway in Transylvania.

Moldtech has been contracted for the manufacture and installation of two new hydraulic molds for pre-stressed bridge beams.

The casting beds have a maximum length of 125 meters, with the possibility of manufacturing girders of variable heights between 1 meter and 2.4 meters.

The stressing heads supplied can withstand a minimum pre-stressing force of 400 Tn and a maximum force of 1500 Tn.

We thank UMB once again for the trust placed in Moldtech and we are pleased to see the excellent track record of this company in the construction sector.

MOLDTECH consolidates its leadership as a equipment manufacturer of precast elements for bridge construction and positions itself as a reference in mobile plants for precast elements, providing solutions for projects in different locations.