OLIPES presents its new arctic greases for very cold climates at PERUMIN Mining Convention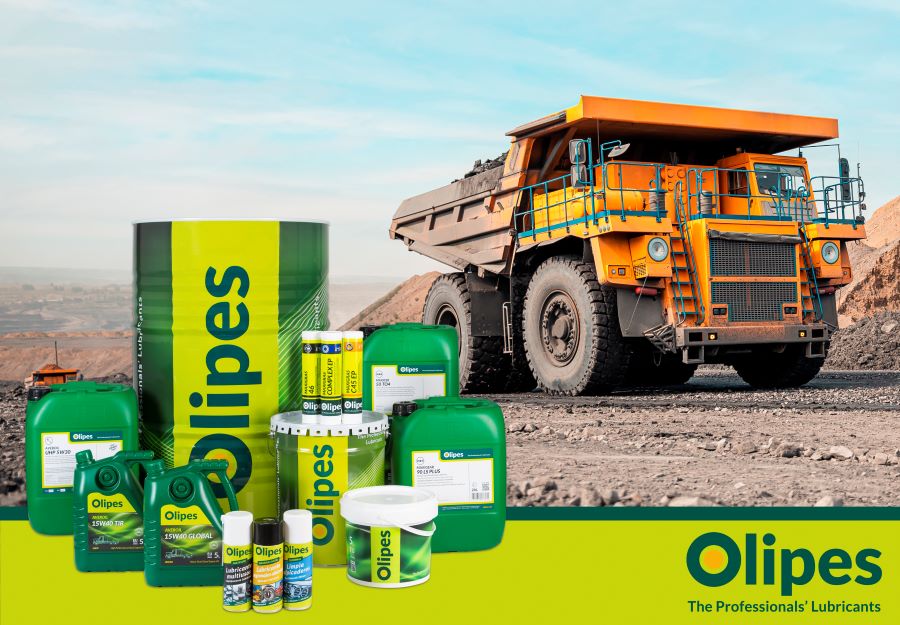 Anmopyc News
02 Sep 2022
The new catalog for mining is a benchmark in the sector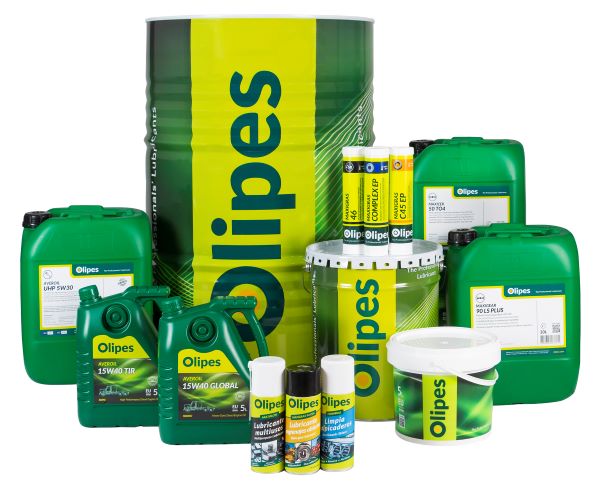 Olipes' new catalog of greases and lubricants for the mining industry will be highlighted at PERUMIN 35, a meeting point for experts and main suppliers to the mining industry, which will take place from September 26 to 30 at the Cerro Juli Convention Center in the Peruvian city of Arequipa.
Visit us at Hall 4, stand 634!

PERUMIN 35, recognized as one of the most important mining events in the world, offers OIipes the opportunity to establish a dialogue with the main players in the global mining industry and share with them their technology, products and experience. The specific capacity of Olipes to formulate and produce greases intended for mining activities, extraction, aggregate treatment and for the cement sector will make the Olipes stand an obligatory meeting point for professionals in the sector.

The Olipes offer for mining is made up of greases and lubricants that incorporate the latest generation additives and are formulated to offer high performance in the harshest operating conditions. A range intended for use in different types of engines, transmissions and compressors, as well as for the protection of the drilling hammer in all types of climatic conditions. At PERUMIN 35, Olipes will put its new arctic greases in the spotlight, a product specifically designed to offer maximum performance in extreme cold weather conditions.

"This is an excellent opportunity for Olipes to show its specific proposal of greases and lubricants for the mining industry. This offer fits perfectly with the key moment that the sector is going through, when the challenge is to promote modern and efficient mining that allows sustainable development of the industry", assures Fernando Díaz, co-CEO of Olipes. In addition, continue: "Our products are specially formulated to withstand the harsh working conditions of mining, whether due to the demanding mechanical effort or the extreme temperatures in which they work. Our new arctic fats, which we will show at PERUMIN 35, offer the quality and performance of an international benchmark".

Olipes' specialization in the development and manufacture of lubricating oils and greases and other fluids for the first filling (Factory Fill) and maintenance (Service Fill) of automobiles, industrial vehicles, agricultural and heavy machinery, mining and a wide variety of machinery and industrial manufacturing processes makes it a benchmark in the world of lubrication.

PERUMIN Mining Convention, which could exceed 50,000 attendees this year, presents three basic lines of work: the Mining Summit, which has become a forum for debate and sector analysis, the Technology, Innovation and Sustainability Forum (TIS Forum) and the Exhibition Mining Technology (EXTEMIN), with more than 1,400 stands.

Olipes is a specialist in the development of lubricants, greases and special products of the highest quality and high benefit, offering its products for three main lines of business. On the one hand, it distributes a wide range of products through its own commercial brand. On the other hand, it is also a specialist in the manufacture of private brands for the distributor, providing formats, products and programs specifically designed for this channel; and, finally, it also develops turnkey projects, creating and manufacturing special products made to measure for other manufacturers.

About Olipes
Founded in 1993, Olipes, S.L. is a Spanish company focused on the development of lubricants, greases and special products of the highest quality and high added value. Today it is a benchmark for the international petrochemical sector, with more than 2,500 product references, in 75 industrial sectors and presence in more than 45 countries. With an annual manufacturing capacity of 100,000 tons between the different product lines, Olipes is committed to research and development of new, more advanced, efficient and ecological products. The headquarters are located in Campo Real, Madrid region, in a complex consisting of production facilities, a robotic logistics warehouse and offices.
Source: OLIPES